4.9 Rating 1,487 success stories
So far my work has helped create over:
4.9 Rating 1,487 success stories
MILLIONS OF DOLLARS IN ONLINE SALES AND RESULTS FOR CLIENTS AROUND THE WORLD
See below for case studies, proof and results for my current ventures:
SECRET SOCIETY MASTERMIND
Founded in 2011 by Timothy Marc…
"SSM" Has become the world's #1 private online business training community.
With hundreds of people from around the world building and growing online businesses that fund a life of freedom and adventure.
Get inspired by people who joined the community and built an online business to fund a life of freedom and adventure...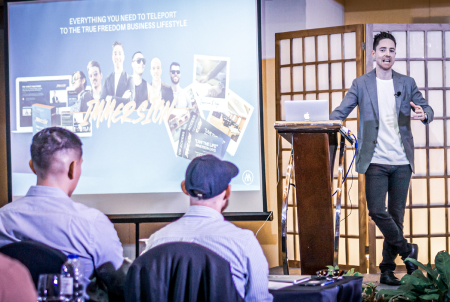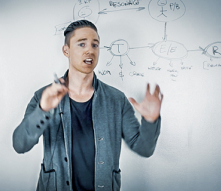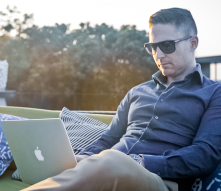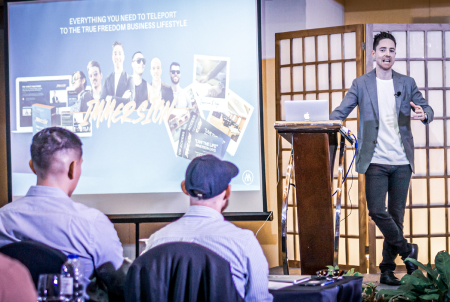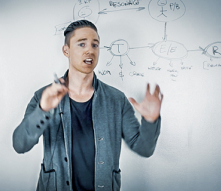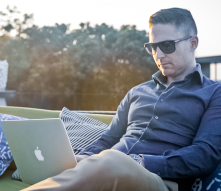 Learn how we build and grow wildly profitable online businesses using our proven 5 step formula. Hundreds of people in SSM have used these training modules to create success fast. It includes: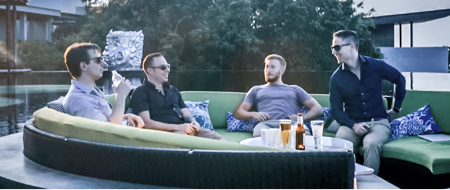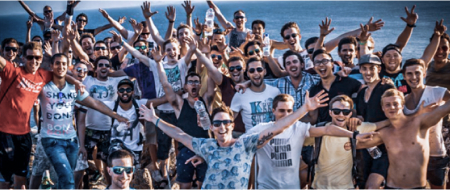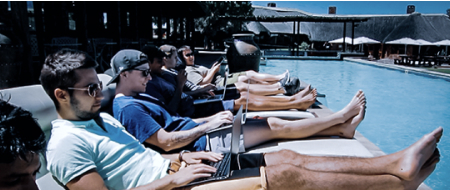 Our entrepreneur community meets up every year in exotic places around the world to celebrate success in our online businesses.
So far we have been to: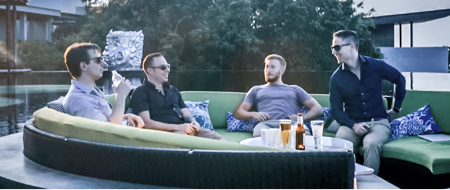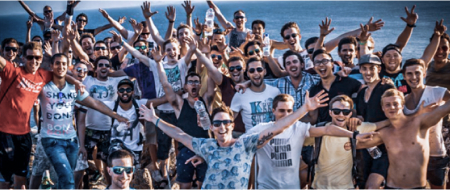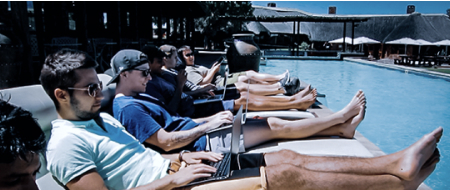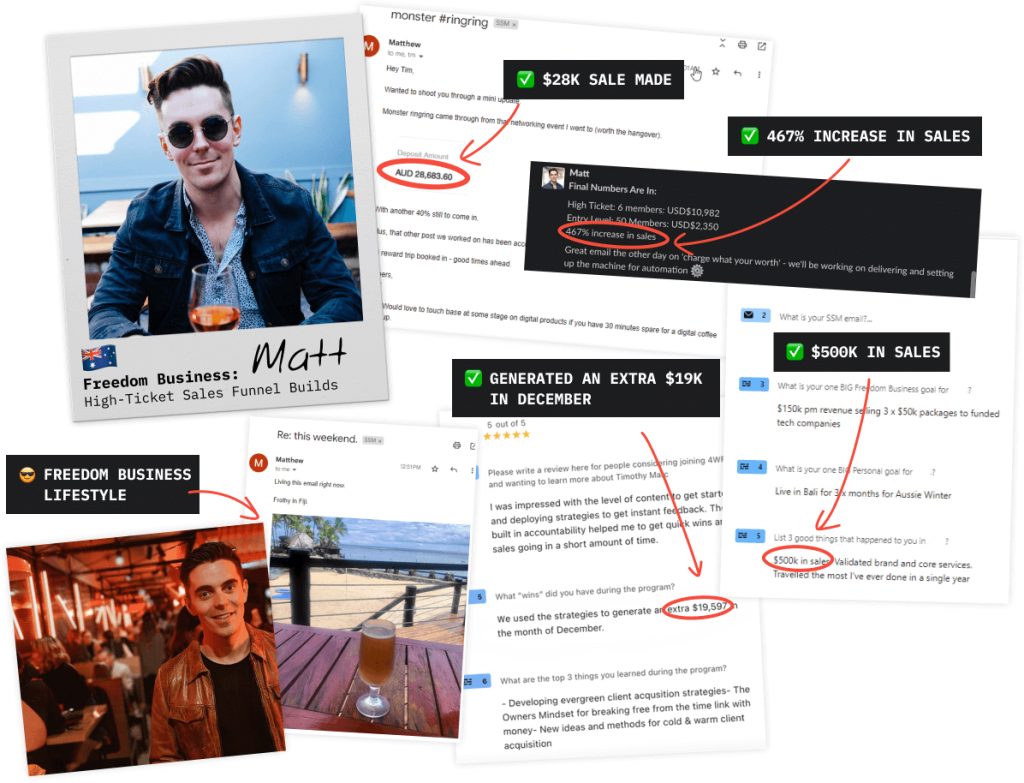 REAL PEOPLE.
REAL SUCCESS ONLINE.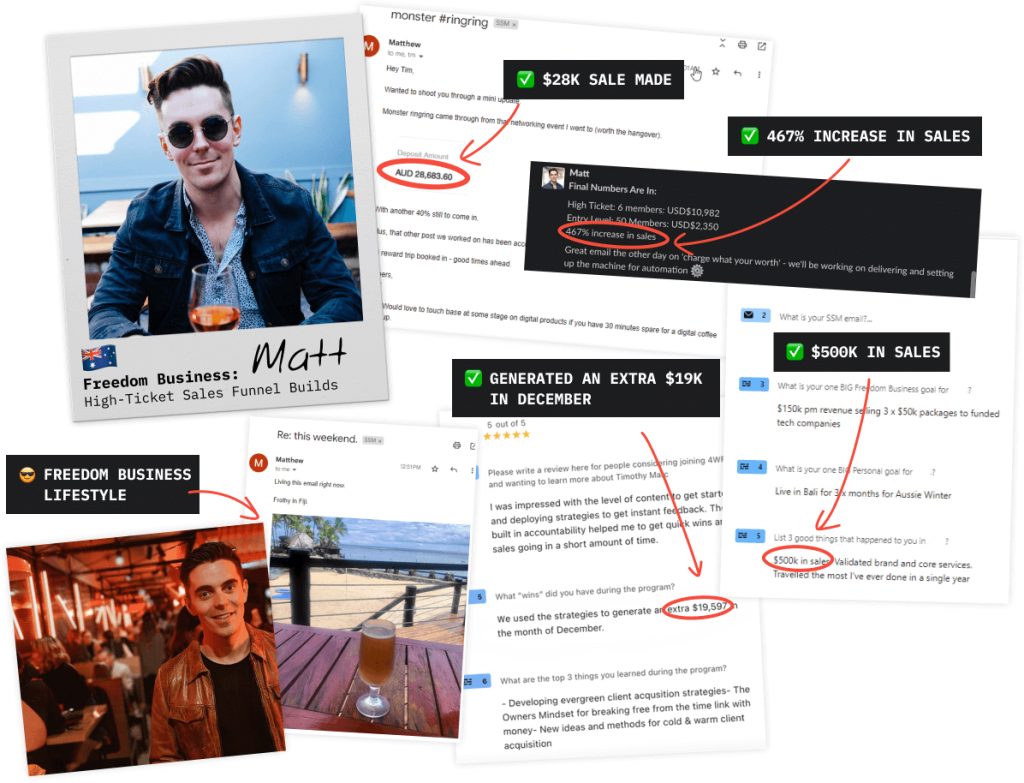 So far we've helped create from-scratch millionaires and countless day jobs quit… From people all over the world building great online businesses to fund a life of freedom and adventure.
37+ from-scratch millionaires
349+ six figure earners
Countless day jobs quits
Every day people in our community are posting exciting stories of their online business success...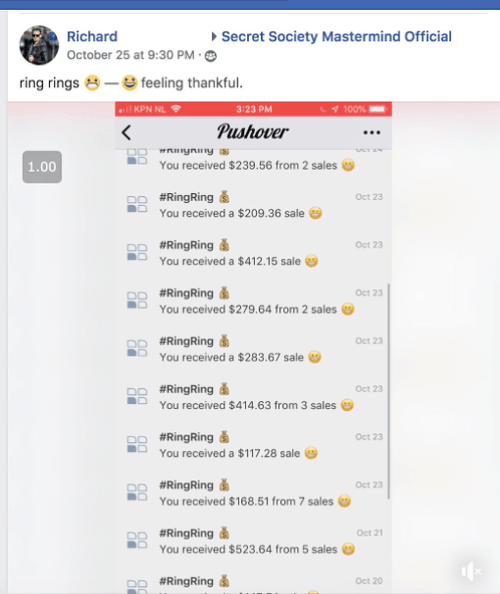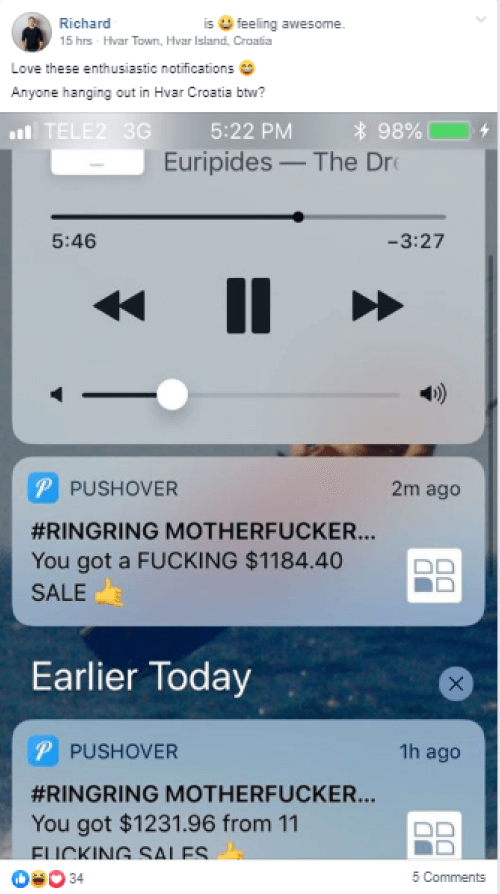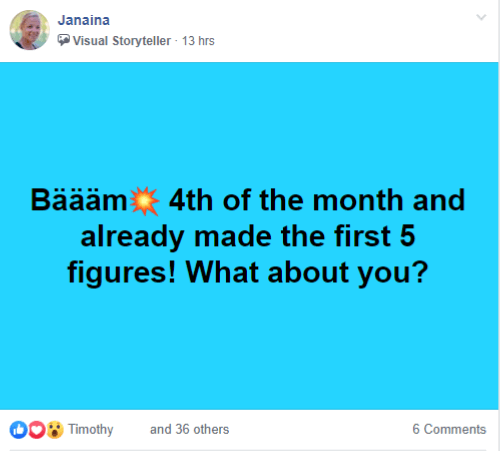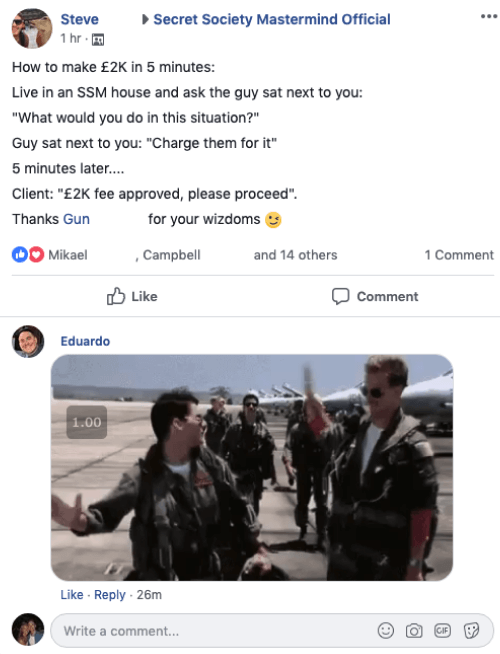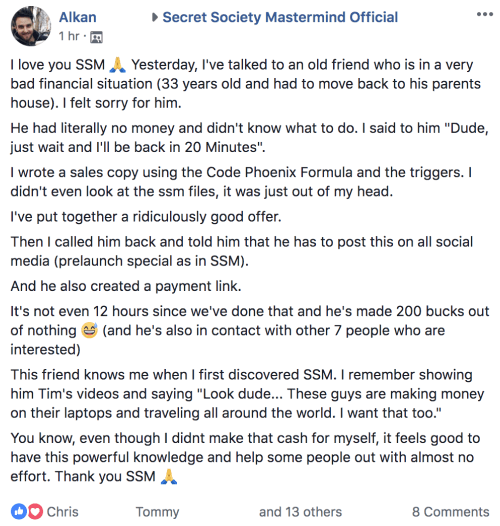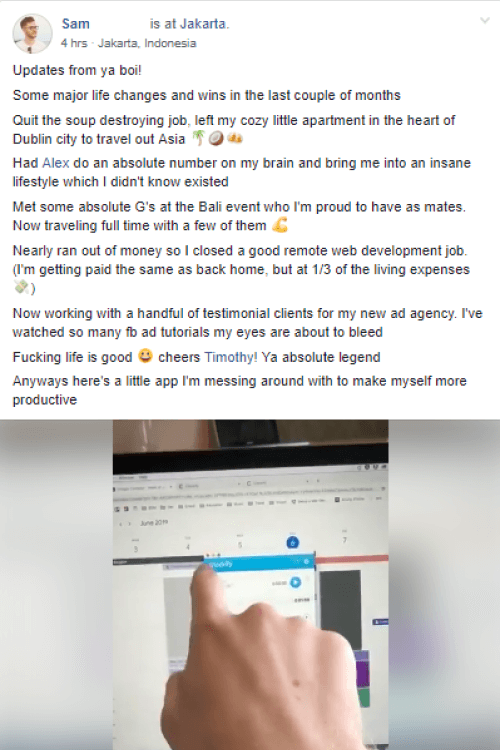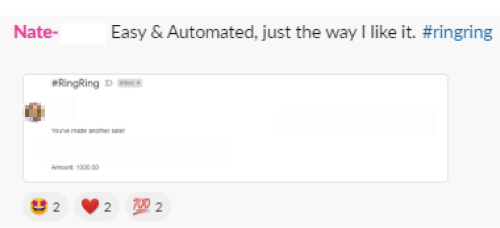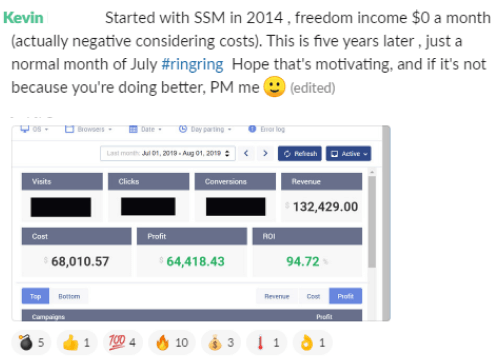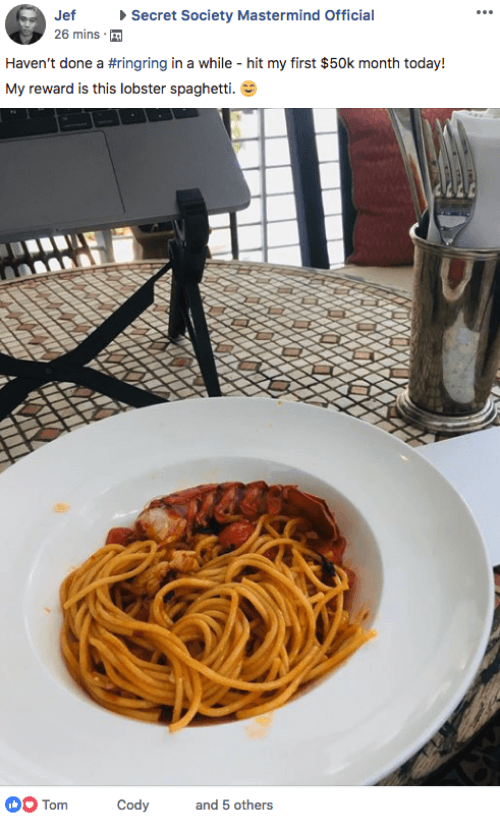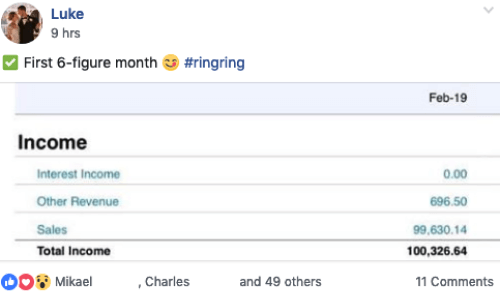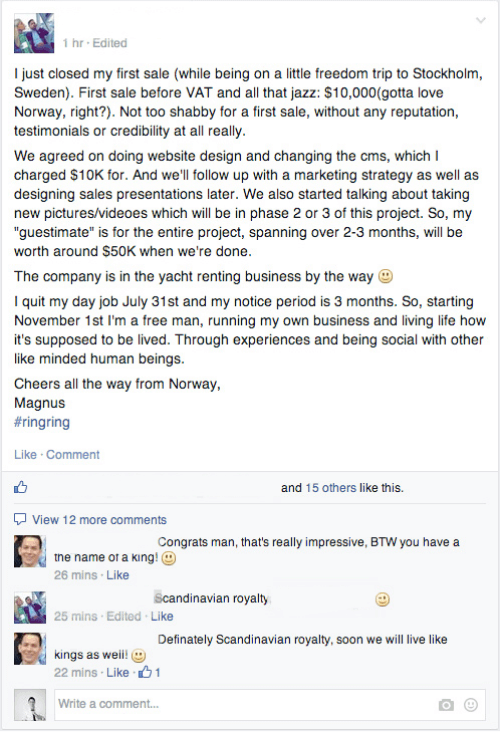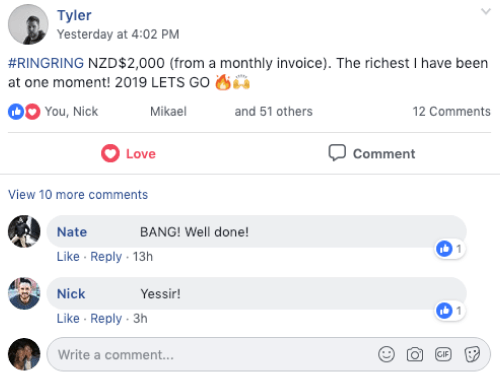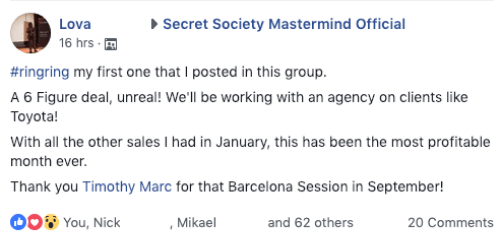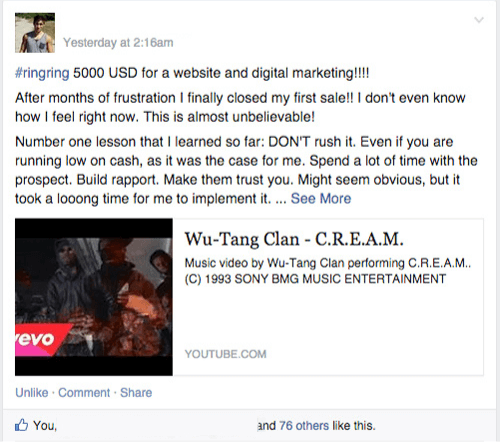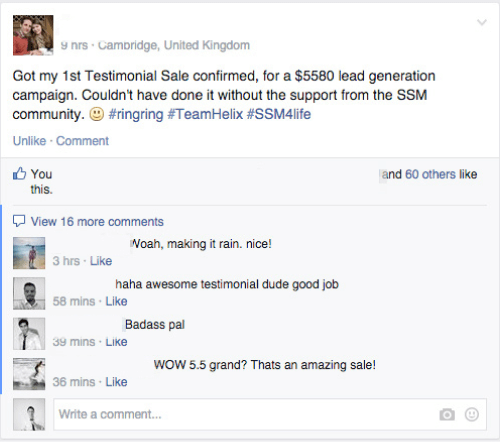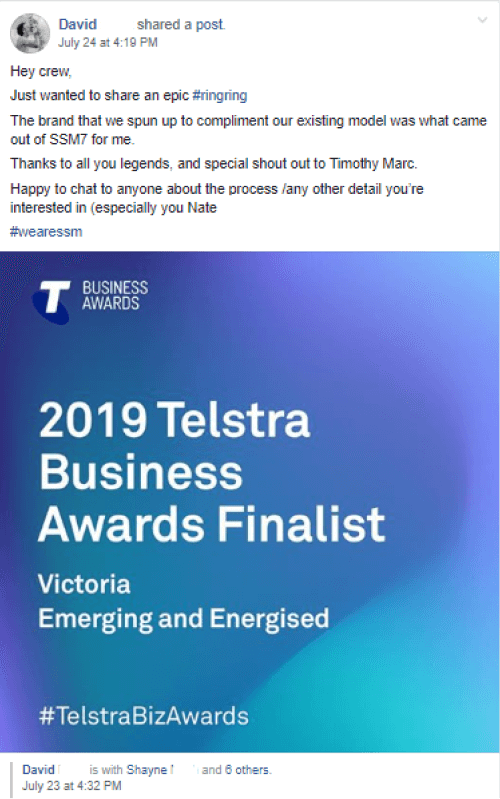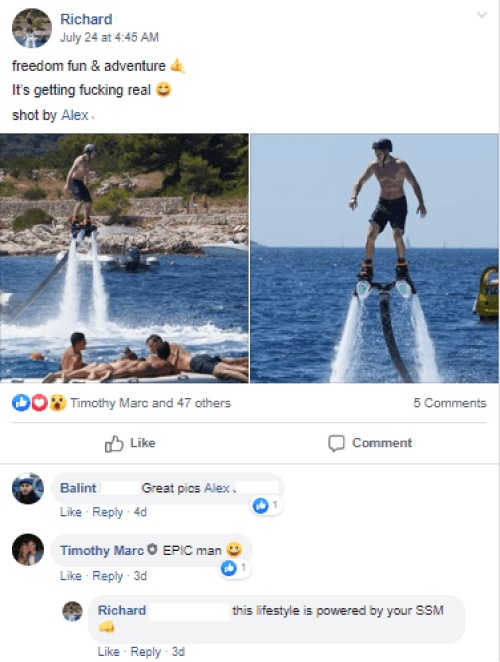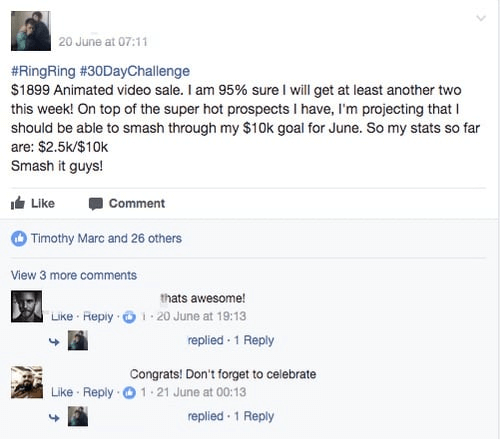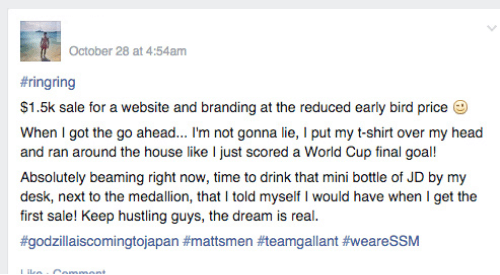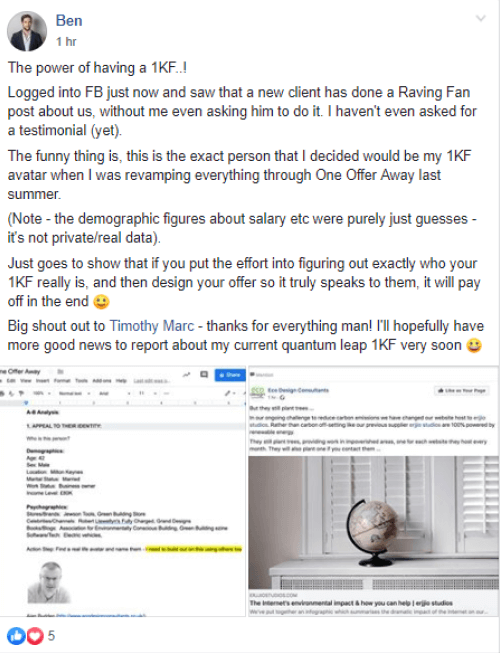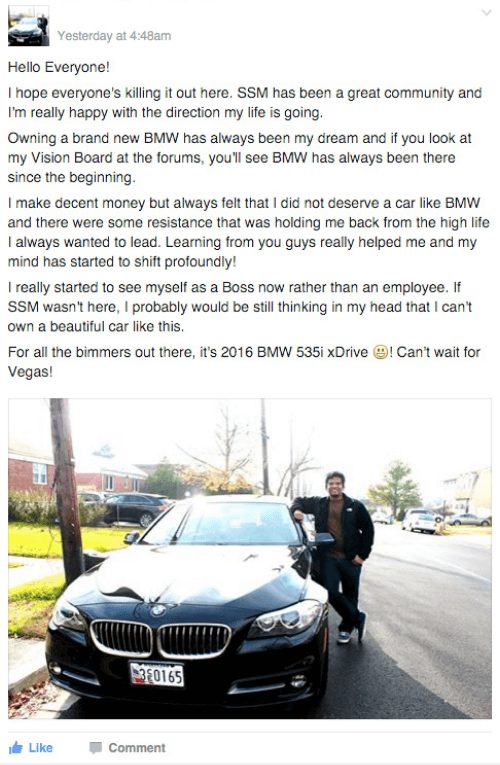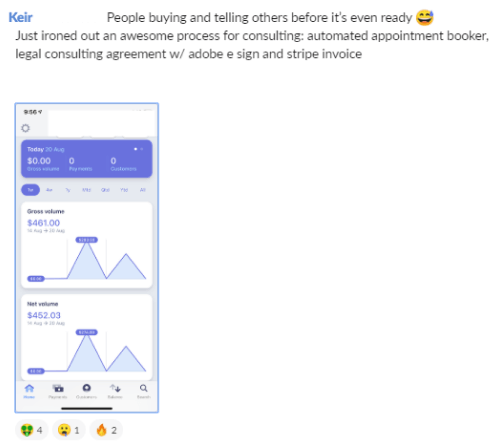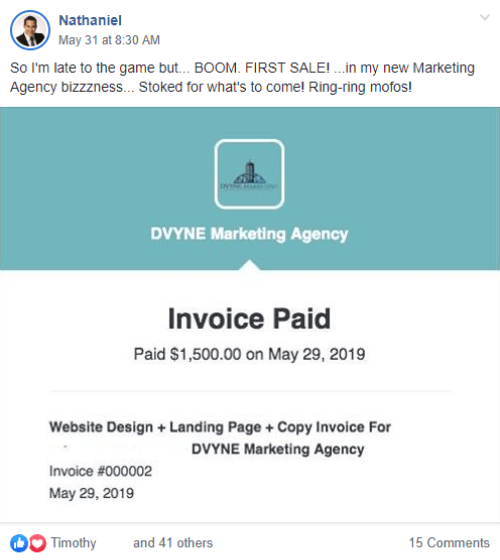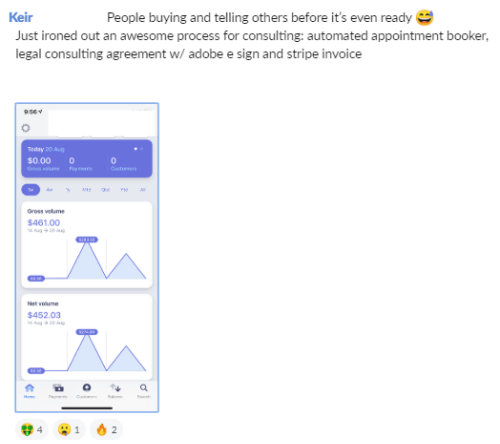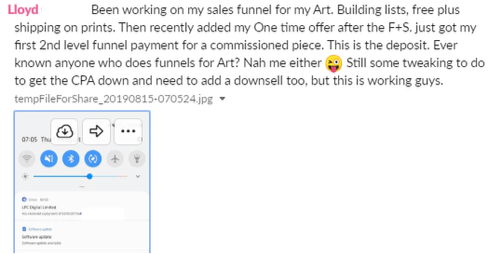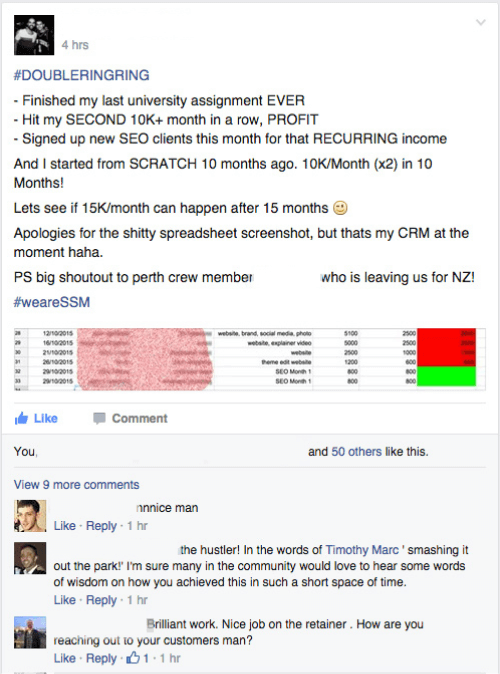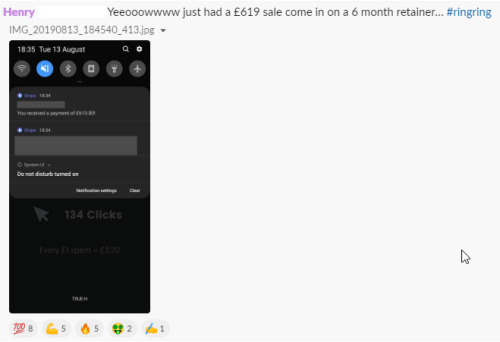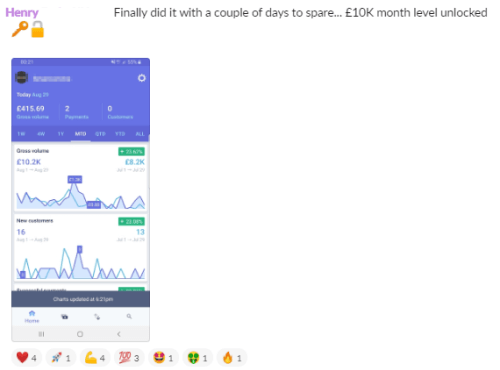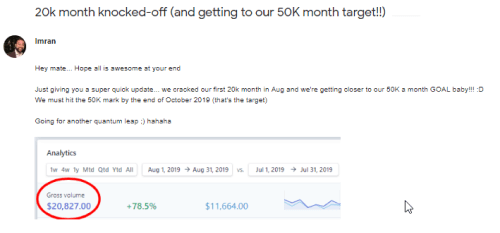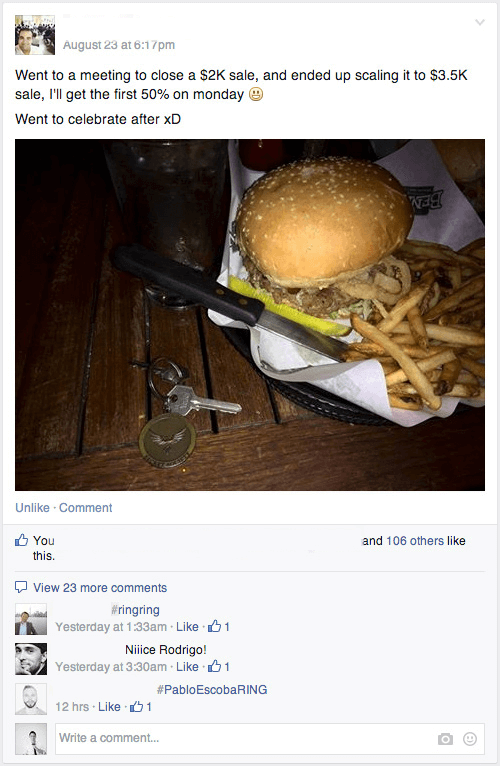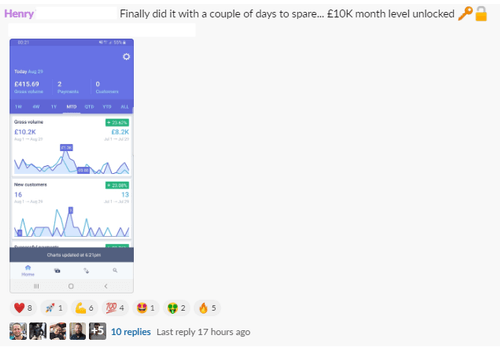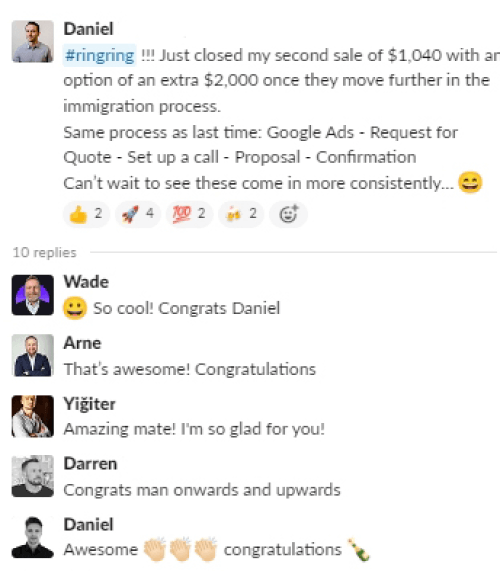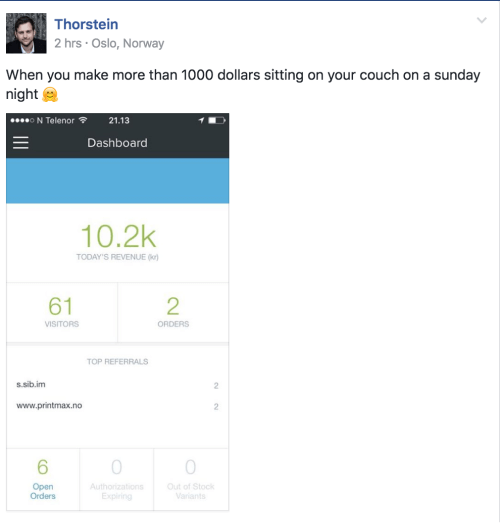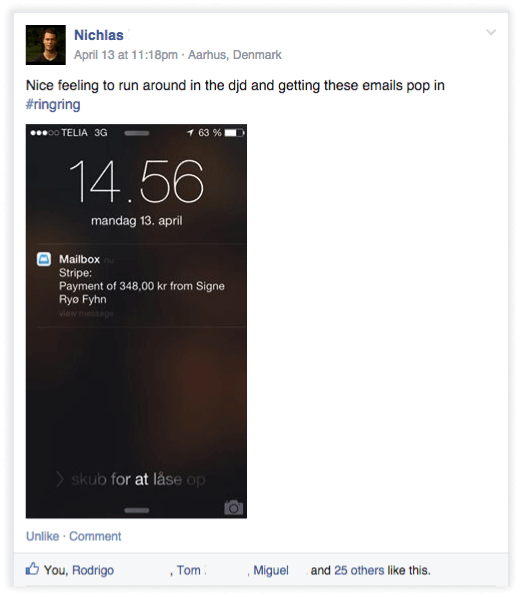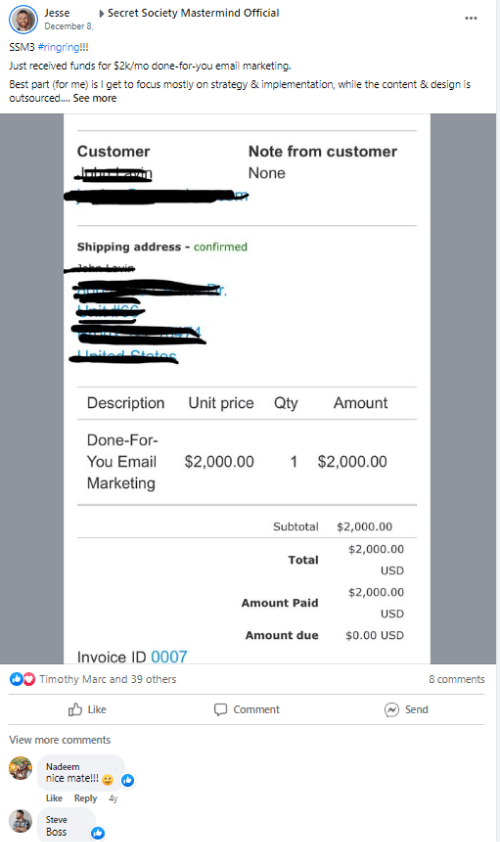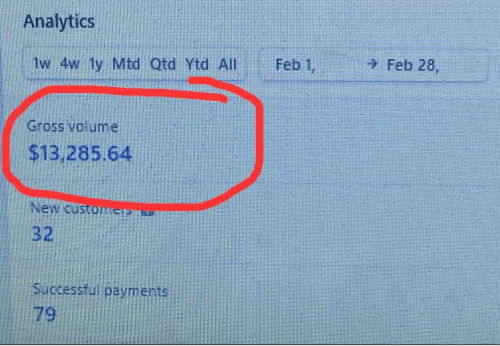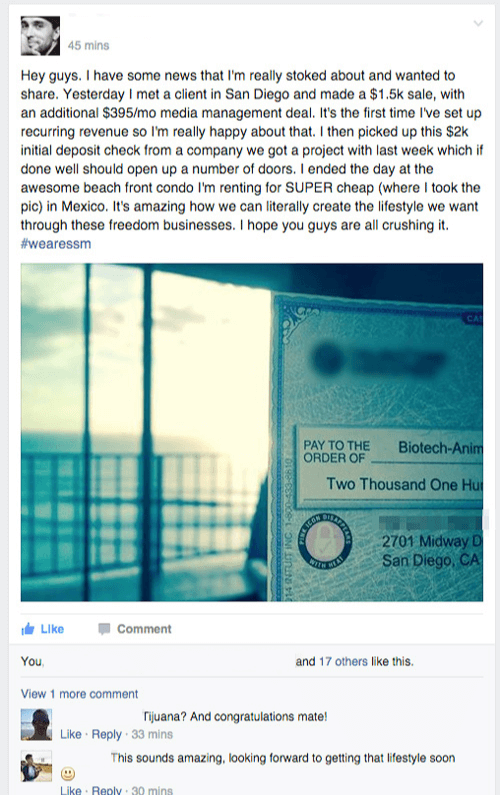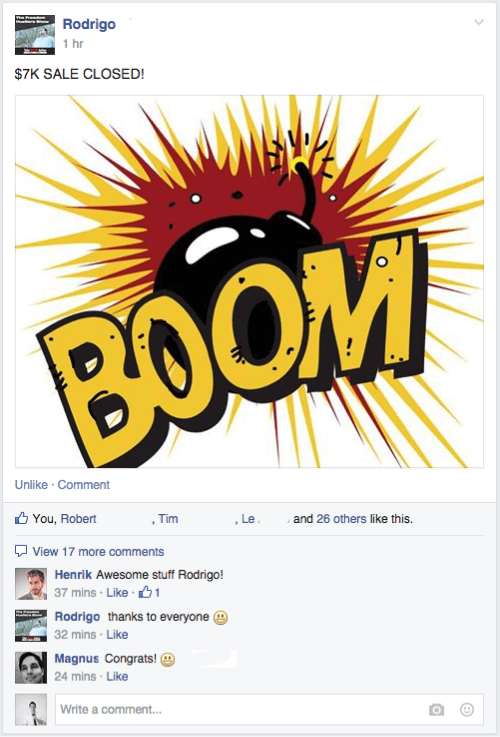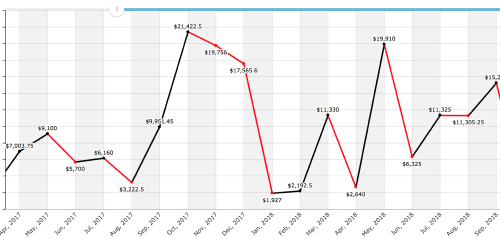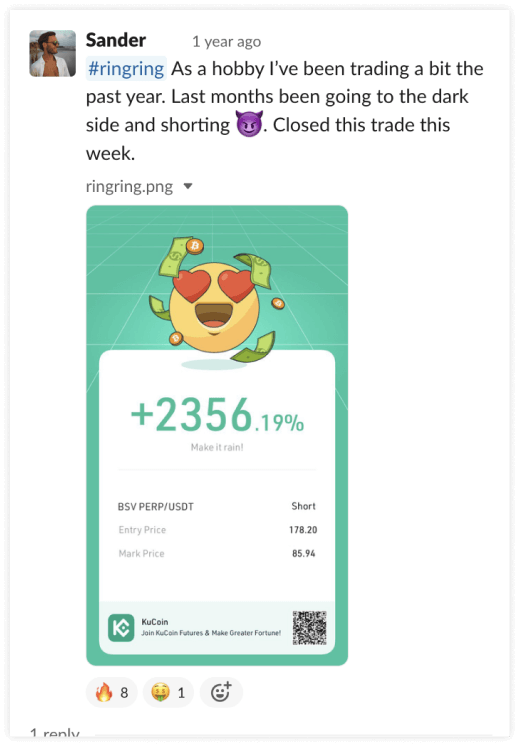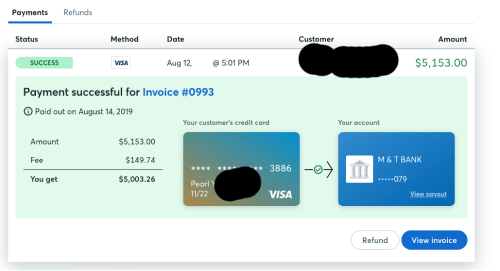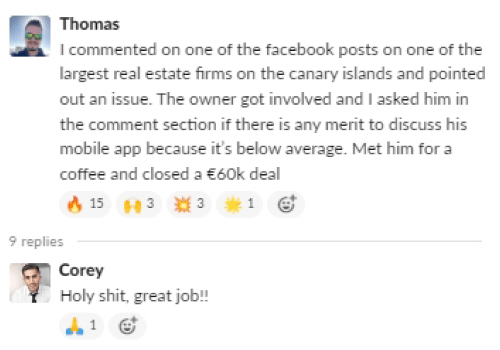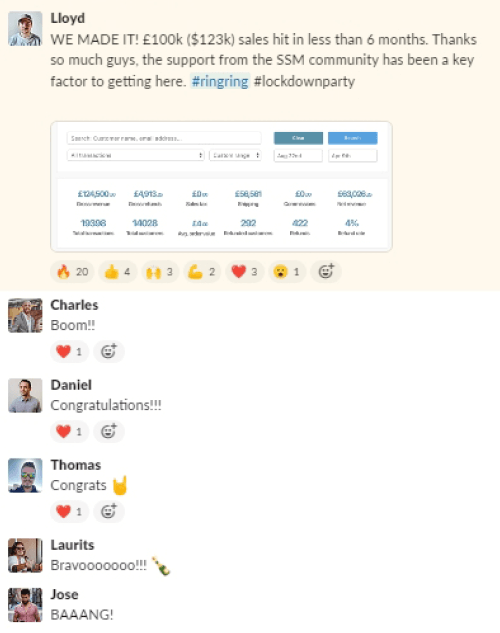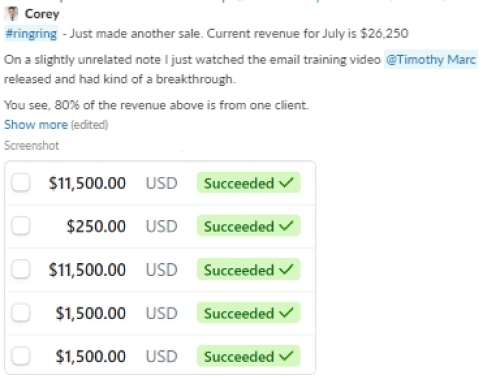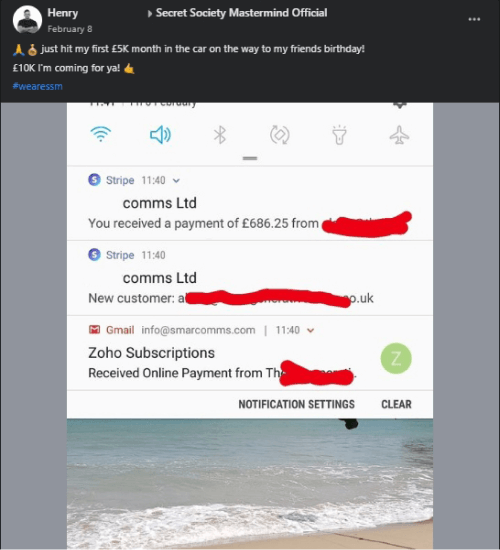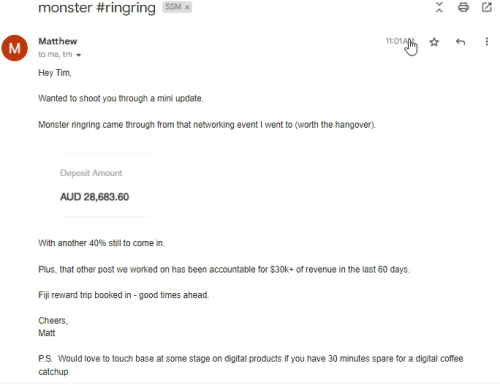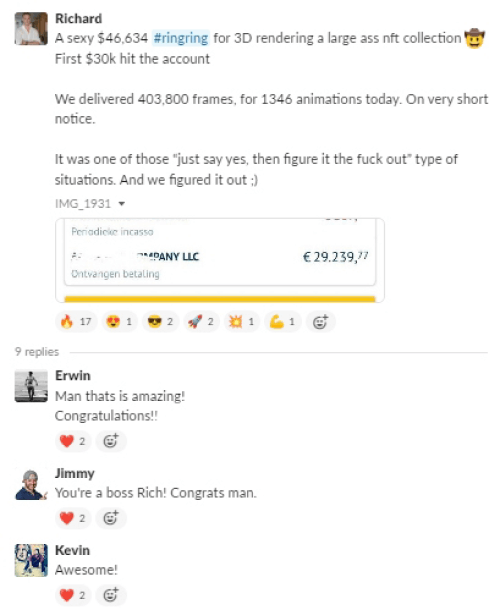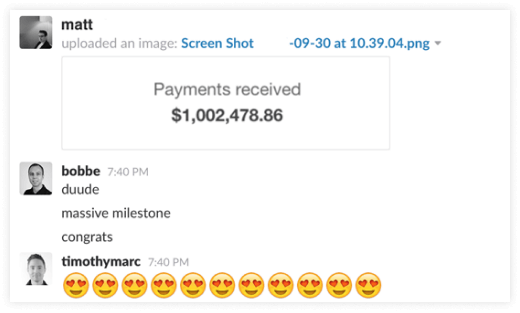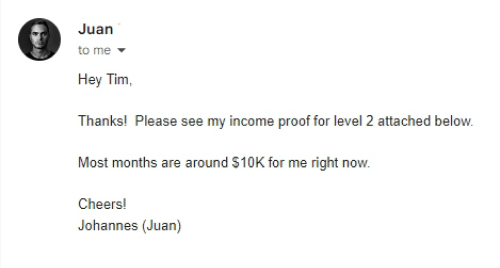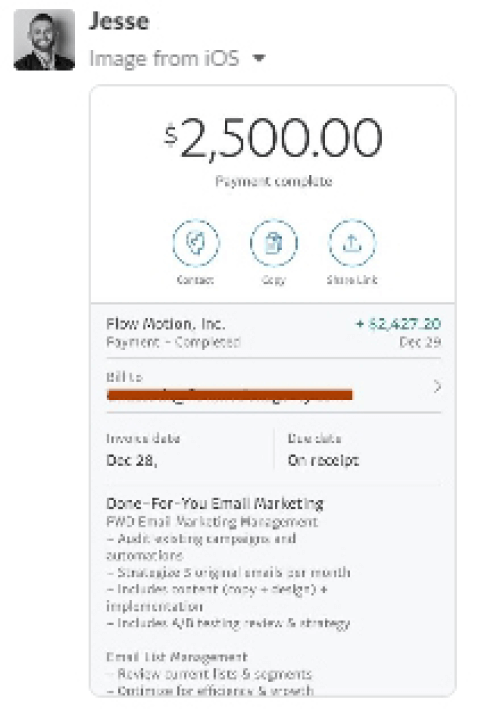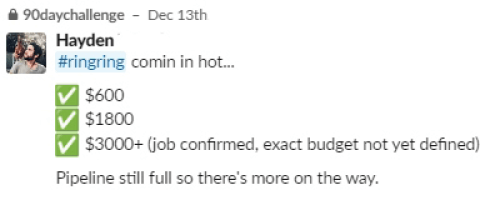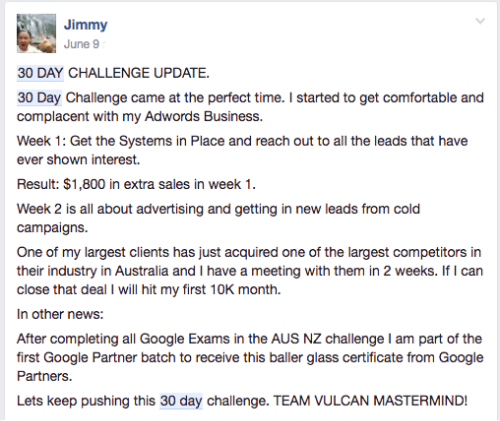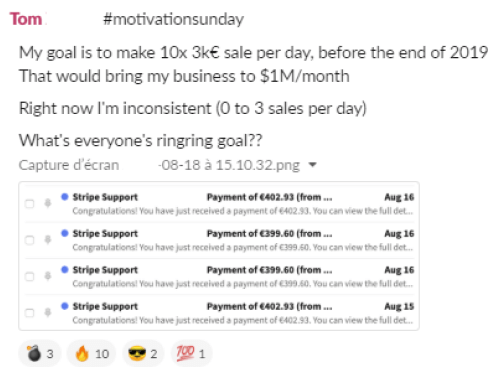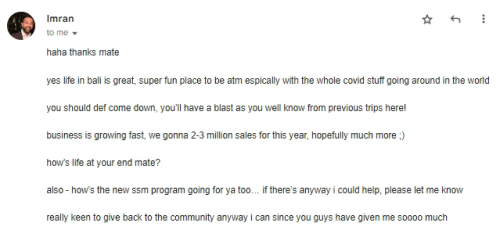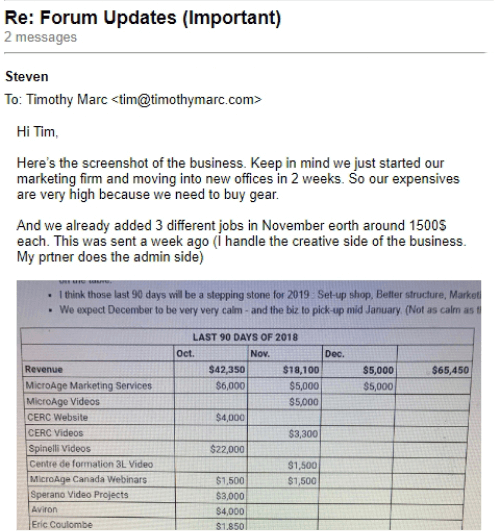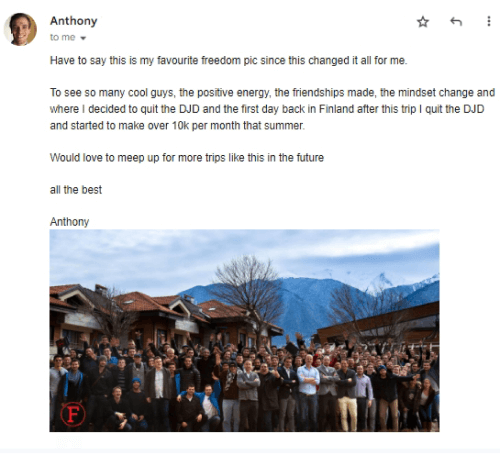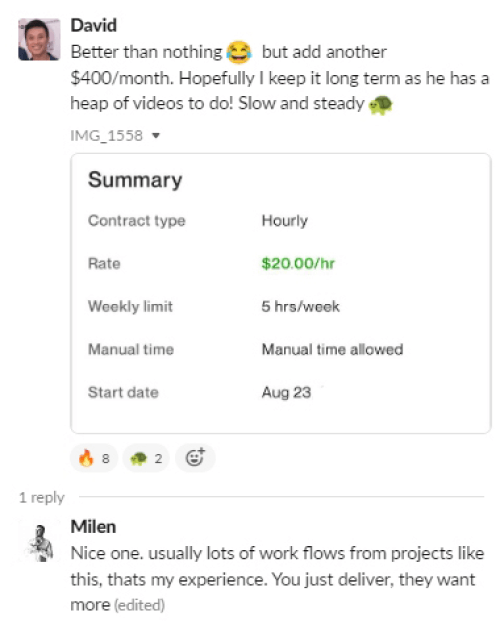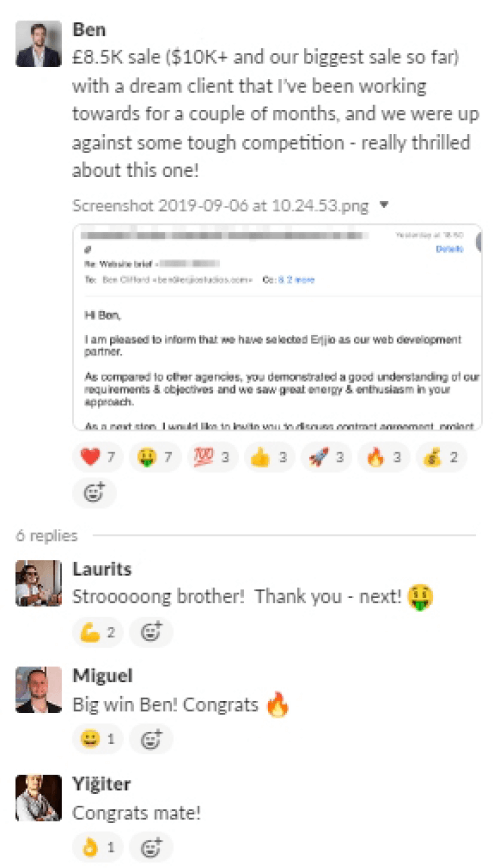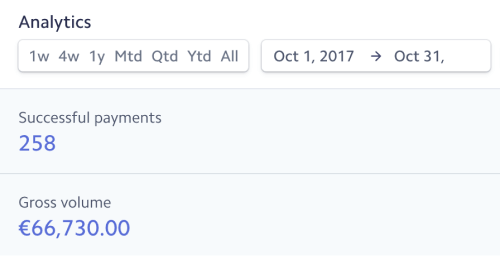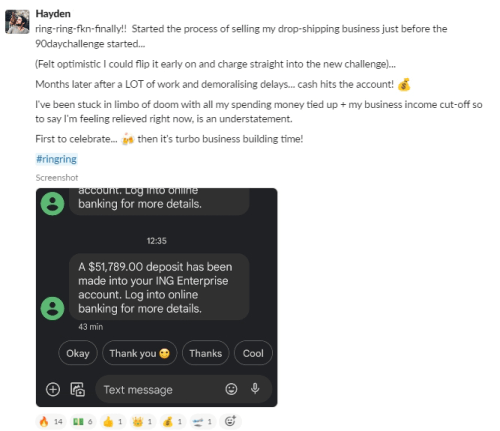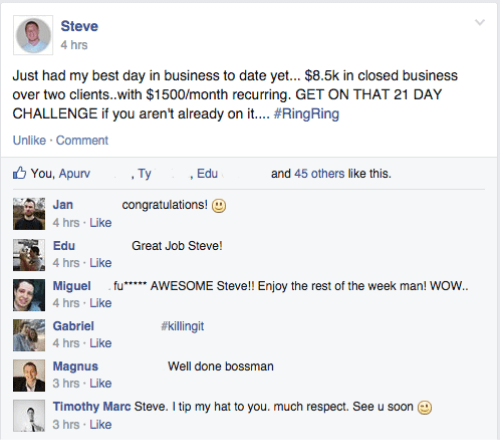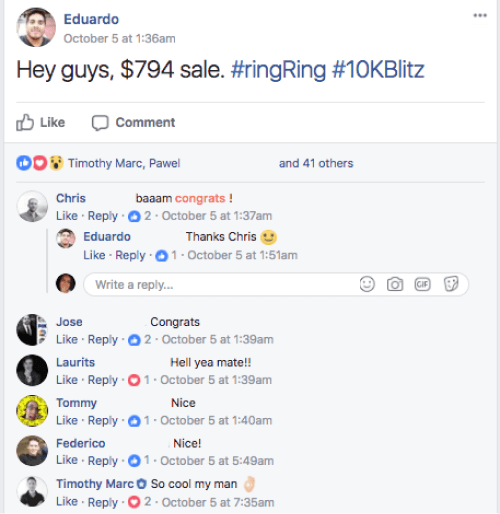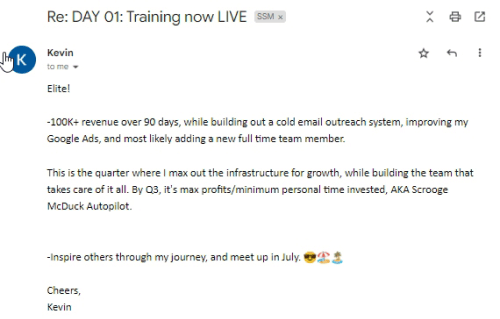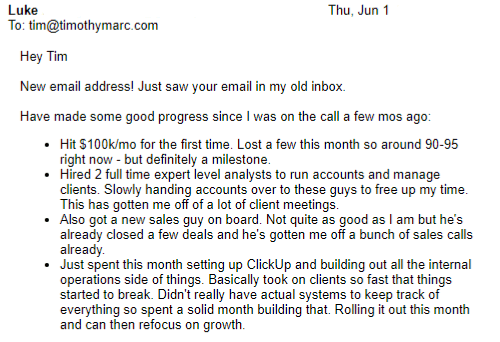 Building and growing a business is difficult. Our results-focused team makes your online sales more predictable, less stressful, and more fun. We handle everything. From strategy to development to traffic and conversions.
CLIENTS AROUND THE WORLD TRUST TMARC FOR THEIR DIGITAL CAMPAIGNS:



TIMOTHY MARC FOUNDER/OWNER
Since 2009 I've created and also sold several online companies. My philosophy is to build online businesses that sell great products and services… Without me having to be "in" the business on a day to day level. I call these businesses "Freedom Businesses" and continue to explore launching new ones.
Growth Marketing Agency For Clients Around The World
Digital performance marketing campaigns built and managed by Timothy Marc and team
SECRET SOCIETY MASTERMIND
World's #1 Online Business Training Community
A global community of successful online business owners growing profitable companies
Monthly Subscription Bookkeeping
A service that manages small business owners daily bookkeeping, tax preparation and financial reporting tasks
Enterprise Level Software For Emerging Markets
Software that analyses thousands of data points from various open sources each day
Recruiting Company For Top Remote Talent
A company that focuses on partnering the best remote assistants, developers, designers with companies around the world
BUILDING A BOXING GYM IN THE PHILIPPINES
In 2021 during the COVID-19 Pandemic, Timothy Marc and the team funded and built a boxing gym in the Philippines for Jerald Tepora. We also designed their logo, uniform, and other assets to help them attract customers. It was our way of giving back to a wonderful community.